Marie Lacey – BCGC Director / Choir
mama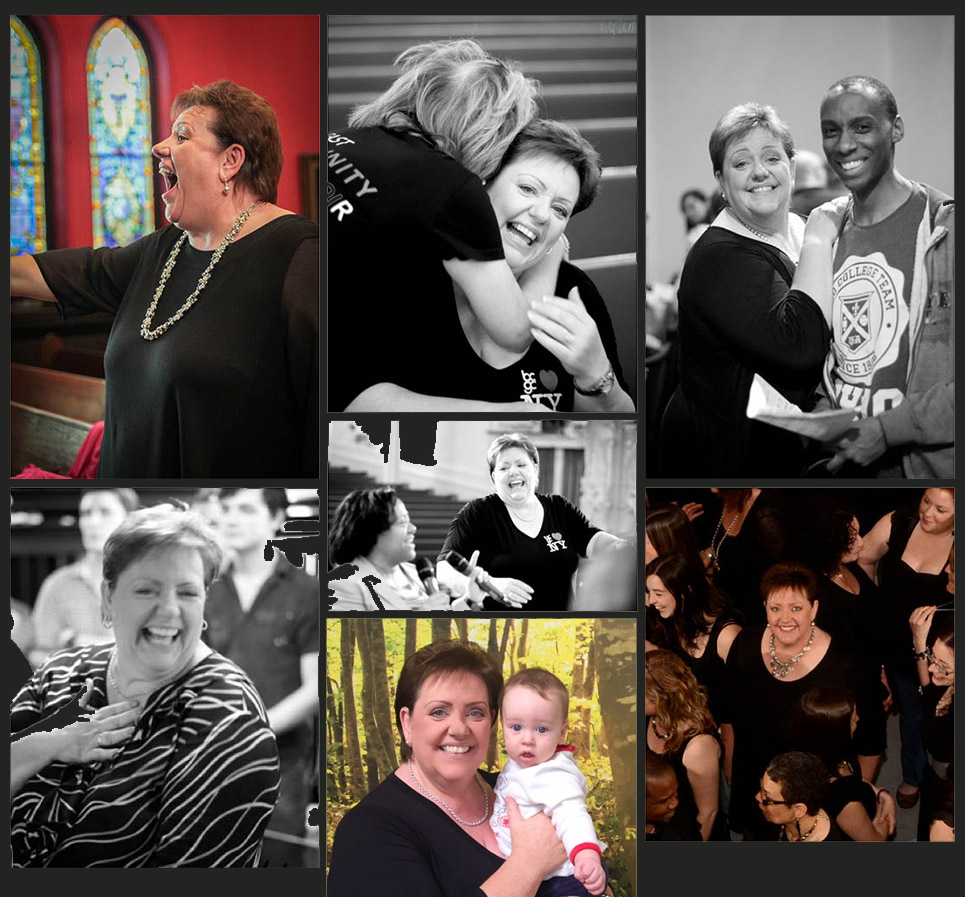 Marie Lacey is a character! A performer for almost 4 decades, Marie's powerful voice and humorous personality has earned her great respect in the Northern Ireland music scene and abroad. She is unashamedly demonstrative when performing and her natural exuberance and enthusiasm is mirrored by every BCGC performer.
By her side for the past 42 years is husband Lynas, who works as Operations Manager for the choir and together they have a son, Jonathan, who lives in Liverpool with his partner Louise and their little baby boy Alex.
Marie has written and directed several musicals, one of which was performed in the Waterfront Hall, Belfast with a cast of over 200. Among her many achievements, she directed a choir of over 600 voices to support James Galway, Lesley Garrett, Andrew Strong and Peter Corry at the Odyssey Arena Belfast. When James Galway heard her sing, he was so impressed that he invited her to perform with him in a special concert in Downpatrick Cathedral.
Her great passion has always been gospel and soul music and so it was that in 2009 she pursued her dream to form a funky, fun and fabulous community gospel choir. She did it and BCGC was born. Taking into account the myriad of exciting experiences Marie has had in music, without hesitation she rates the creation of BCGC as her greatest musical achievement. She is more of a "Mother Hen" to her singers than director and it's undoubtedly that rare ability to make everyone feel included and valued that has resulted in BCGC being the incredible success that it is.


"

BCGC's "secret weapon" and unique selling point is their
director,

Marie Lacey

, who brings the element of fun and interactivity to their performances.
They are undoubtedly the most talented and professional choir in the Gospel scene in Northern Ireland – the
perfect enhancement

to your celebration!

"

– Allyson McKimm, Hastings Hotels